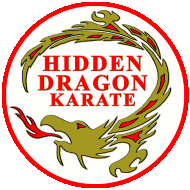 We have one of the oldest and largest Martial Arts facilities in New England, at over 3800 sq.feet, consisting of  three separate Dojos (Halls of Learning). Our Instructor core consists of ten (10) adult Black Belts and eight (8) high ranking, well trained Assistant Instructors. Each Instructor is trained personally by Master Rod Fuller. We have over 300 students statewide. Many have been attending the Hidden Dragon for over 10 years, and are now joined by other family members.

    If you're serious about the Martial Arts, then Hidden Dragon Karate is the right school for you.

                 No Gimmicks, No Nonsense, No Contracts, Just Karate !

Welcome to Hidden Dragon Karate

Hidden Dragon Karate Instructors